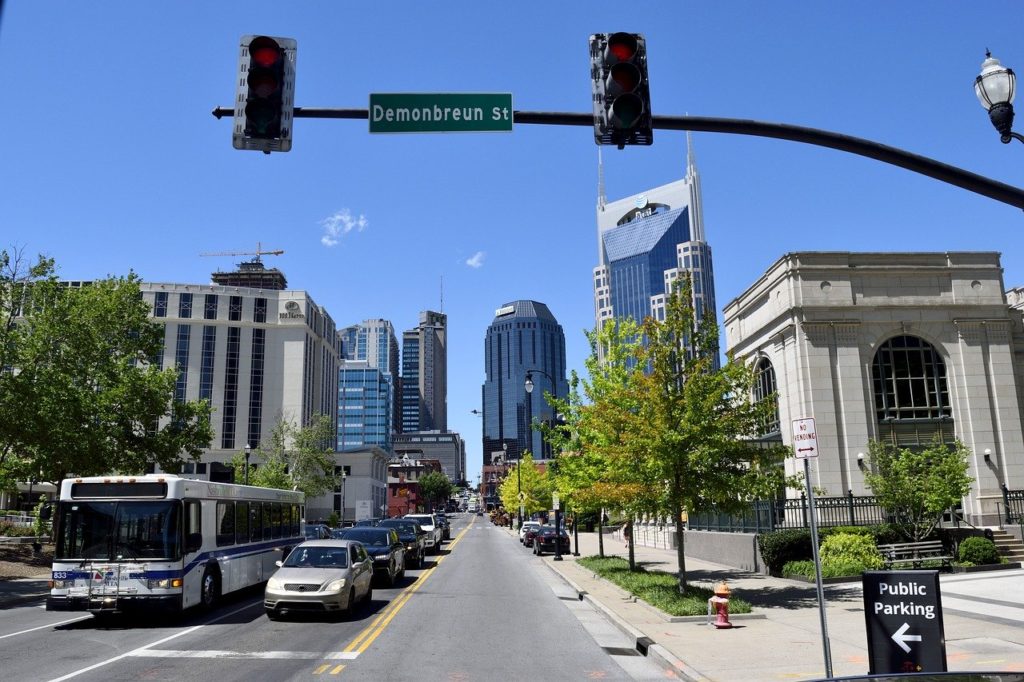 If you are thinking about moving to Tennessee, you probably have beautiful nature, rich culture and low cost living in mind.  Generally, the first thing you can think of is vibrant cities like Nashville or Memphis. Or, maybe a peaceful and quiet scenery in the Appalachian mountains. No matter what your preferences are, there is a couple of things you need to deal with first. Normally, moving would be one of those things. It's not easy, however, it doesn't have to be that hard. But, chances are, you will need to worry about hiring specialty movers in Tennessee if you are bringing some of your instruments with you.
Specialty movers in Tennessee and your approach to moving
Usually, if the money is not the problem you will consider hiring professional services. On more than one occasion, the service will depend on your demands and circumstances. For example, if you need to relocate with your family anywhere in Tennessee, summer would not be a preferable season. Summers are hot and humid, and if you have some sensitive items then you have a problem. But, let's start from the beginning.
Take enough time to prepare
First of all, no one likes doing things in a hurry. People often forget the importance of planning and end up having only a week or two to prepare. Don't fall into that trap and try to start your preparation as soon as you can. You will probably need a good plan and organization, especially if you are moving long-distance. Also, think about your possessions. Sort them out and group them up to see if you have any special items that need special handling. Generally, items that need special care can be grouped like this:
instruments
electrical devices
old and rare furniture
different kinds of artworks
family heirlooms
cars and similar vehicles
jewelry, documents, and valuables
aquariums and many more
Calculate your budget carefully
Now, the next thing you need to plan is your budget. For the most part, local moving can be easy. Some people even choose to move the items themselves. Usually, this can be a cheap option if you don't have a lot of furniture to move. However, if you have a lot of items, and moving long-distance, then you should definitely inform yourself about full moving services. Normally, you will need to pay more, but your precious sensitive items, like your piano, will be in safe hands.
Finding the right specialty movers in Tennessee
To completely take the stress out of moving, you will need a reputable moving company. However, you should consider the location for the sake of making things easier. So, if you want your Collierville relocation cheap and fast you won't hire movers from the completely far area. This way, most of the packing service companies will pack and move your possessions within a day or two. Also, the local companies are already familiar with the area and can provide you with exact estimates.
Remember, checking the online reviews, and calling a company's customer services can tell you a lot about the company. Usually, the company will send the representative to assess your household in order to give you details about the process. And the costs of moving and the price of dealing with sensitive items as well. Just be sure to take everything in writing to avoid any future problems.
Packing specialty items
In the case of special items, trying to save some money is a two-edged blade. Of course, people will want to save some by moving their items without professionals. But, if you have a valuable large piano or an expensive piece of art, you shouldn't take a risk. Definitely, the damage that can occur can cost way more than the cost of packing and moving you will pay. Simply put, fragile and sensitive items demand a special type of care. And, unless you are a professional, you should leave your china and antiques to others. Again, speaking about localization, Germantown professionals assist your household relocation in case you are packing and moving to Tennessee. Especially if you are moving to Germantown. So choose your service carefully.
Find the right storage
Sometimes, especially if downsizing, you will need additional space for belongings. For example, if you have antique furniture but you don't have enough room in your new home, consider renting storage. Moreover, if the antique furniture requires special treatment, then you will need a climate-controlled storage unit. These types of storage cost more than regular, but they offer premium conditions for storing your items. In the long run, your furniture will be as fresh as on the day you store it if you take good care of it.
Consider cleaning before moving
This, in a perfect world, should not be situational. Because, just like you want to arrive in a clean home, other people like it as well. That's why you should normally consider cleaning both old and a new home before moving. Generally, if you are selling your old place but don't have enough time, hire professional cleaners. In fact, professional cleaning will help you with making your place look more representative to future buyers. Also, cleaning your new place will make sure you arrive in a healthy and safe environment.
Final words on hiring specialty movers in Tennessee
If the magnificent mountains, refreshing forests, and wildlife are for you, then moving to Tennessee is the right move. It is also a great opportunity to emerge yourself into a historically and culturally rich lifestyle. To start anew, fresh, and free from constrains and clutter of your ordinary life. Let's not forget a low cost of living too. This state has to offer a lot, just don't forget hiring specialty movers in Tennessee for your special possessions. Finally, with all that in mind, you are ready to begin your Tennessee exploration journey.